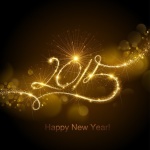 Seasons Greetings! Are you seriously ready for Your Best Year Yet in 2015?
As the year winds down I would like to share a few final tips for 2014 that I know you are going to love. Scroll down to get powerful: "7 Steps to March into 2015 Motivated, Empowered and Energized!"
First ask yourself….
What did you do well in 2014 that you want to bring forward into 2015?
This is possibly THE most important factor to success. By noticing what you do well and continuing to do it can – and will make a huge difference going forward in any situation! What you did well this year can be the difference that makes the biggest difference in your performance today, tomorrow and throughout the year.
I had a really challenging year. Taking care of my aging father with dementia on a daily basis and then selling his house meant having to put my business on hold for many months. Once my Dad was moved in a personal care home and his house was sold I found it difficult to get my momentum going. I let the pressures of everyday living get to me. I felt exhausted and worn out.
It was only when I recalled an exercise I did late the year before (like it is now) where I anchored in a resourceful state of being resilient under pressure that I remembered…
I am resilient!
"Do not go where the path may lead, go instead where there is no path and leave a trail." – Ralph Waldo Emerson
Fully embodying and anchoring a resourceful state of being resilient was the difference that made a huge difference for me this year. I am bringing this factor forward into 2015 with my intention to have my Best Year Yet!
If you are not are on your way to making 2015 your Best Year Yet!
Grab your seat now at a reduced price on NLP Practitioner Certification Training!
When you complete the requirements for this high quality training you will be fully certified by the International Training Academy of NLP (ITANLP) and you will receive dual Classic Code and New Code NLP certificates signed by John Grinder, Co-creator of NLP and New Code NLP with Carmen Bostic St Clair, and Michael Carroll, Master NLP Trainer and myself Jacquie Nagy and Irina Mikhalitsina, both certified ITA NLP Trainers.
Here is my step by step success method: 7 Steps to March Into 2015 Motivated, Empowered and Energized!
Continue reading →